Main content starts here, tab to start navigating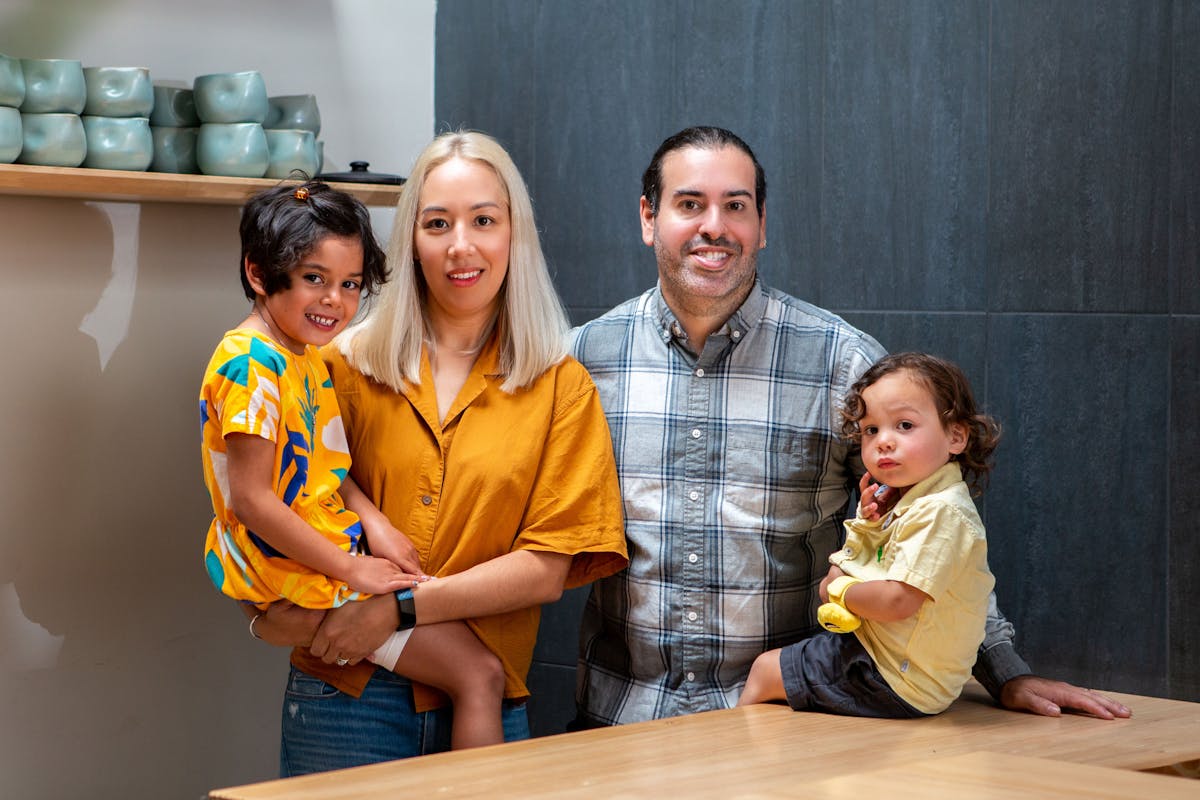 Mark & Theresa Liberman
Executive Chef/Owners
Mark was born in SF and raised in the North Bay and Folsom, He graduated from the Culinary Institute of America in Hyde Park, New York, and has never looked back.
He has had the privilege of working for Chefs Roland Passot, Daniel Boulud and Joel Robuchon to name a few. Most recently, he was the chef/partner of AQ in San Francisco where he was nominated for best New Restaurant by James Beard Awards best new restaurant by Esquire Magazine. Mago is his first solo restaurant that he opened with his wife Theresa.
Theresa Liberman, co-owner and Mark's wife is a big part of Mago's success. By day she is a User Experience Researcher at Google without a professional culinary background, Theresa's love of food and restaurants helped shape many of the original and new ideas of Mago.
When they are not working, they spend time with their two kids, Mirabelle and Mateo and live in North Oakland.