Main Content Starts Here, tab to start navigating
Slide 1 of 6
Slide 2 of 6
Slide 3 of 6
Slide 4 of 6
Slide 5 of 6
Slide 6 of 6
Mägo
def. (Spanish) a wizard / a magician / a person with special powers
At our core, Mägo is a neighborhood bistro. Mägo is the vision of Chef Mark Liberman, we invite your dine under the stars on our remodeled patio or order take out/delivery to dine in the comfort of your home. We make Northern California cuisine that is simple food using innovative, inventive techniques and high quality ingredients from the markets and local farms.
Due to our dining room being closed during COVID-19, we are currently offering dining on our new backyard patio. Though nothing can replace our dining room experience, we look forward to serving you in our new iteration.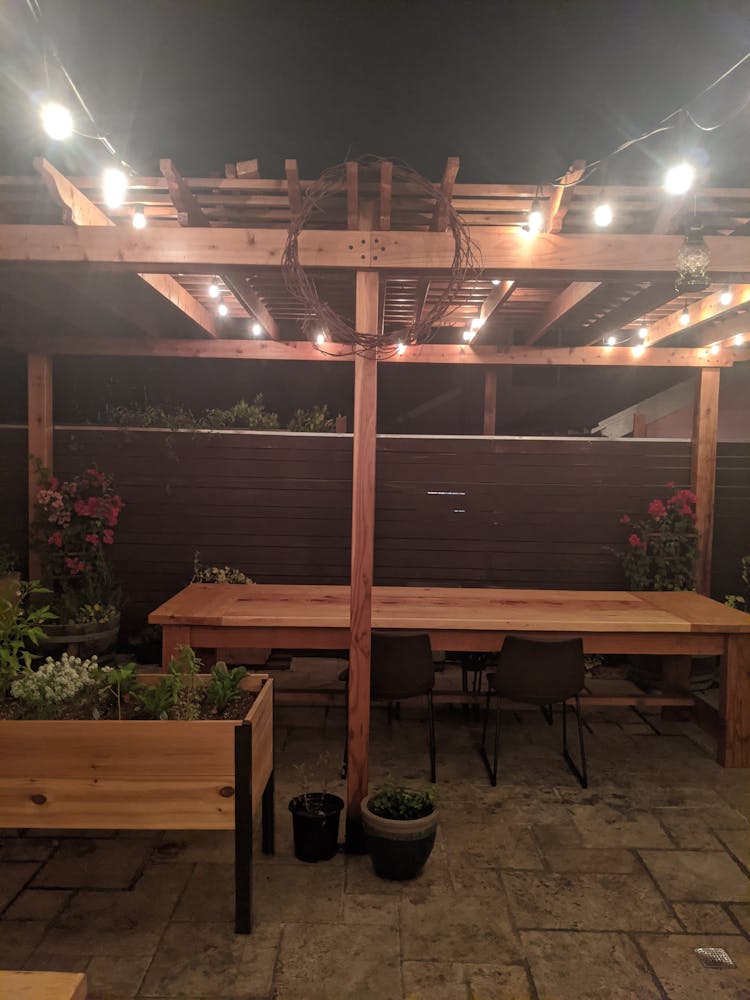 Ordering
Mägo on the Go is available for take out/curbside pick up or delivery:
TAKE OUT / CURBSIDE PICK UP - Online Ordering
ONLINE ORDERING SCHEDULE:
Tuesday - Saturday 4pm-8pm
The menu is posted on our online shop and is updated daily.
Online inventory is added throughout the day on the hour, please check back for availability.
—
You may also visit our take-out window at the shop to place your food order!
Please see the menu on our storefront for options or ask the team for availability of items.

Thank you!
Do not leave orders on our voicemail. If you have a question, please email us at info@magorestaurant.com and someone will get back to you as soon as we can.
Private Events
As we head into holiday season, we realize that everything is very different with COVID-19. For private dinners, we offer two experiences:
Private lunch in our backyard patio. The patio can be rented out for a private lunch for up to 10 guests.

Buy-Out of Our Backyard Patio: For larger parties, we recommend a full buy-out of our patio, which can accommodate up to 20 guests.
To inquire about booking a private dinner, please reach out to info@magorestaurant.com







Mark Liberman

Chef & Owner

Born ins SF and raised in the North Bay and Folsom, Mark Liberman actually spent his youth watching old PBS cooking shows, playing GI Joe with his brothers and being a competitive gymnast. He graduated from the Culinary Institute of America in Hyde Park, New York and has never looked back. ...

Theresa Liberman

Owner

Theresa Liberman, co-owner and Mark's wife, will be teaching classes and sharing her cheese expertise through Mägo's educational programs. A User Experience Researcher at Google without a professional culinary background, Theresa developed her knowledge of cheese by taking classe...

Ben Serum

Head Chef

Born in the rural Midwest with a farm upbringing, Ben began working in the kitchen as his first job. Like most chefs, he started as a dishwasher and worked his way up to running his own team. Having moved to Scandinavia in his early 20's to be closer to his dad, Ben began his working tour i...
Our friends, craftsmen and artisans
Contact Us
Send us a message and we'll get back to you as soon as possible. You can also reach us by phone at (510)344-7214. Looking forward to hearing from you!